Enterprise Training.
Bringing developers up to speed on modern, web based programming languages and frameworks.
Bringing you training courses on the most popular technologies
And many more.
"Having worked with Tamas Piros (Kopi Code) to conduct training with my customer and partner network in a previous organisation, I do not hesitate to recommend him as a technical trainer, and presenter. At all times I found Tamas to be professional, patient, organised, and flexible, and to engage with different styles and appro - despite the gruelling schedule we had arranged for him. Tamas is easy to work with, willing to engage with different styles, personable, and highly competent in both his technical knowledge and his training style. "
Kate Fleming
-
Head of Customer Success, APAC, Cloudflare
Get started quickly in just four steps.
1
Get In Touch
Contact us to get a conversation going.
2
Assessment
We will work with you to assess your requirments and training needs.
3
Training Delivery
We will deliver the training to your developers.
4
Profit
Utilise the newfound knowledge of your developers.
Our trainer has successfully trained over 15,000 developers in the past 10 years.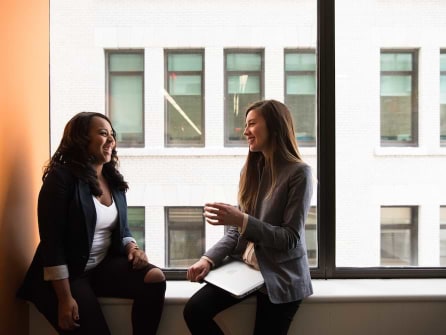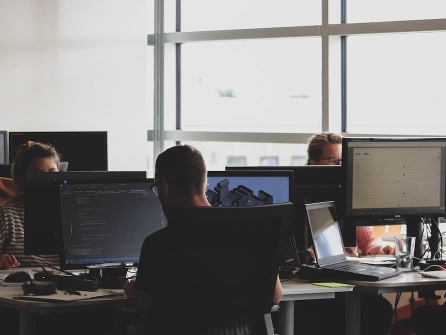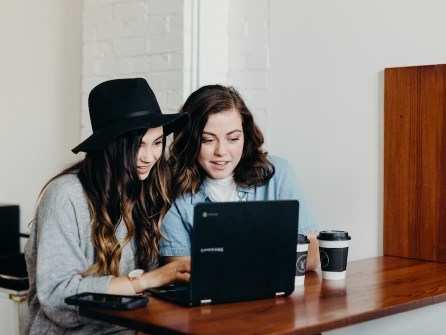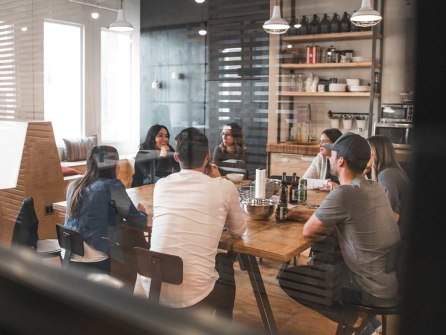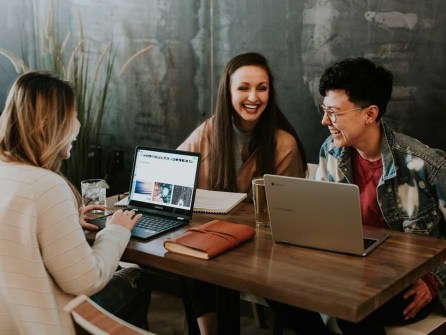 Engaging delivery
We have gone down the rabbit hole of discovery and errors so that you don't have to.

Consistency
We strive toward excellence by creating curriculum that is up to the right standards and follows best practices.

Single Source
Your team will learn from a trusted source without the need to piece the elements together by doing scattered research.

Time Pressure
The web as a whole progresses at an incredible pace, can you and your team keep up?
"Me and my team here have attended numerous onsite trainings led by Tamas (Kopi Code) in past when we were planning to start building one of the NoSQL based data hubs. Since this was first time this technology was being introduced in my organization, we initially did not have much understanding on the product but after attending these onsite training from Tamas, we were able to quick start implementation have since build one of the most complex data platform. The training structure from Tamas as well as his technical expertise on NoSQL was excellent which enabled the team to quick start implementation and successfully build NoSQL data platform. Tamas has all required skills to explain such complex technical concepts to all attendees having technical/Non Technical background."
Vinod Singh
-
Head of Technical Design and Architecture, Credit Suisse (CH)
Everything you need to train and keep on having engaged developers and teams.
Best of breed training courses
At Kopi Code, we provide training courses to get you or your team up and running on the best of breed latest technologies. Do you manage a team of developers and want to get them all up to speed quickly and efficiently? Do you want to learn the latest and greatest technologies in the best way possible? We have you covered!
Building something new

Get up to speed with the latest technologies and start using them in your latest projects.

Facing an issue

Are you having a web performance issue? We can help you understand the underlying factors.
Fast-track your developer productivity
There are a vast number of resources available on various websites, in various forms and formats. Putting the pieces together on your own is challenging. Such resources don't necessarily follow industry best practices, nor cover a framework or a language in a consistent fashion. At Kopi Code, we strive for providing coherent curriculum to attendees.
Single Source of Truth

Learn all the best practices from a single source, with consistency.

Ask questions live.

The trainer is available for your questions in real-time.
You are in charge of the training content
We can deliver training courses on-site and in-person or remotely (or even using a hybrid model), whichever is more convenient for you and your team. Our training courses can be customised, just let us know your requirements and we'll tailor the curriculum according to your needs.
Customised content

Not every training course is the same because companies have different requirements. We customise the course to suit your exact needs.
This rapid change requires a new hiring model.
Work is is changing faster than at any other time in history. This rapid change requires a new hiring model. A model that is fair, inclusive, and empowering. That's why we built this.
Ensure Quick Turnarounds

Work is is changing faster than at any other time in history. This rapid change requires a new hiring model.

Ensure Quick Turnarounds

Work is is changing faster than at any other time in history. This rapid change requires a new hiring model.

Ensure Quick Turnarounds

Work is is changing faster than at any other time in history. This rapid change requires a new hiring model.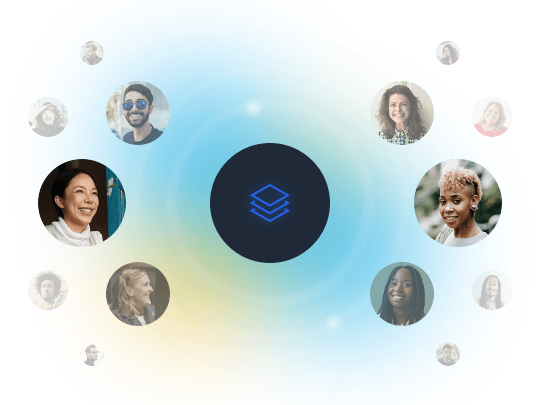 Pick from a high variety of training and workshop programmes.
The below list is not all inclusive.
Backend for web developers
Introduction to TypeScript
Create performant Vue.js apps
Backend for web developers
Creating Jamstack applications with Gatsby
And many more.
"When my global team needed to become proficient in Node.js and Angular in order to support new APIs in our product I turned to Kopi Code. The learning experience was engaging, hands-on and really helped us shorten the learning curve."
Greg N.
-
Senior Director, Training and Community, MarkLogic
Our Trainer
Tamas Piros is a Google Developer Expert in Web Technologies, an experienced Developer Advocate and Technical Instructor. He has close to two decades worth of experience delivering technical training to large, prestigious organisations including but not limited to Verizon, Panasonic, the BBC, Credit Suisse, ABN Amro, Accenture, Orange, Deutche Bank and OECD. He is passionate about unlocking the latest & greatest features of web development.
Frequently asked questions
How much does it cost for a training?
Training delivery fees vary based on a few factors such as the number of developers attending, the length and complexity of the course. We charge every company differently based on the above factors. Please get in touch with us and ask for a quote.
What if I need a training on a very specific subject?
We cover a lot of technologies and frameworks and we could also help with your specific subject. Please get in touch and let's discuss.
Are the courses online or in-person?
This also depends on your requirements but there are some other factors as well such as the geographical location of the training. In the past we have done in-person, online as well as hybrid trainings.